Fractional Ongoing Bookkeeping Services
Need a permanent or part-time bookkeeping solution? We've got you covered!
Don't have time to do your bookkeeping yourself anymore? Tired of using an individual who is overwhelmed or works on your books in the middle of the night? Are you concerned that the bookkeepers you are interviewing don't have the skills you need? Not getting the answers or information you need?
Solution - BudgetEase is a cost-effective solution to solve your bookkeeping challenges because of our ability to set up procedures and manage your transactions efficiently. Our team of expert controllers and bookkeepers will manage your finances from week-to-week or month-to-month, without the cost of having to hire someone full-time.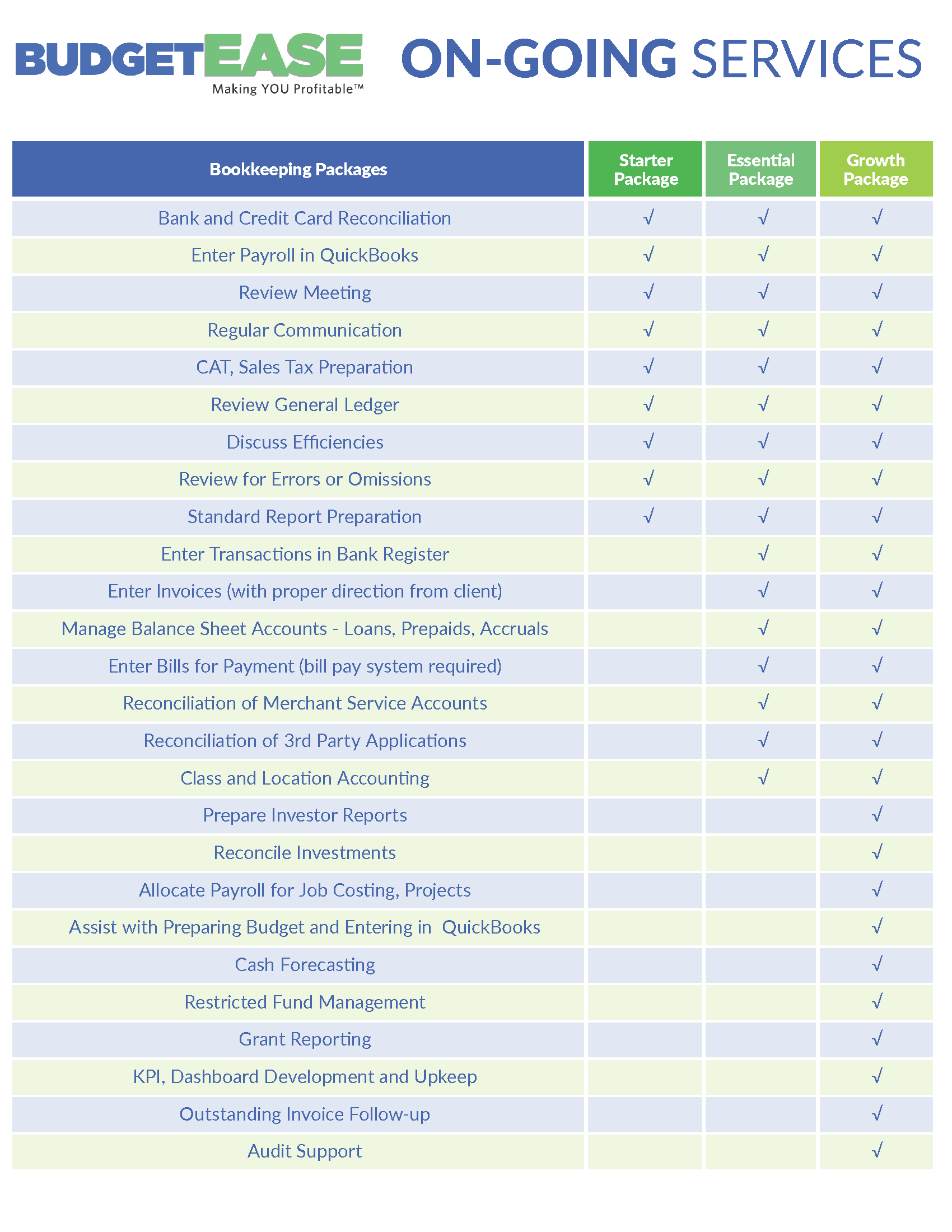 Don't want or need a bookkeeper in your office?
Do you have a remote workforce or do you work out of your home? Are you always on the go? You may be located in an area without experienced bookkeepers.
How Virtual Bookkeeping Services works:
We remind you to send us your bank information each month
We enter all your transactions in QuickBooks and reconcile your accounts
We have a quick conference call each month or quarter to go over your goals and review your financial information
We answer your questions anytime on the phone, via email or in-person
You determine the level of service you need and how often you would like your accounts updated