Our Clients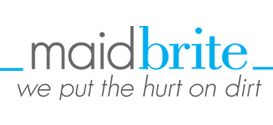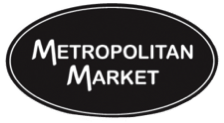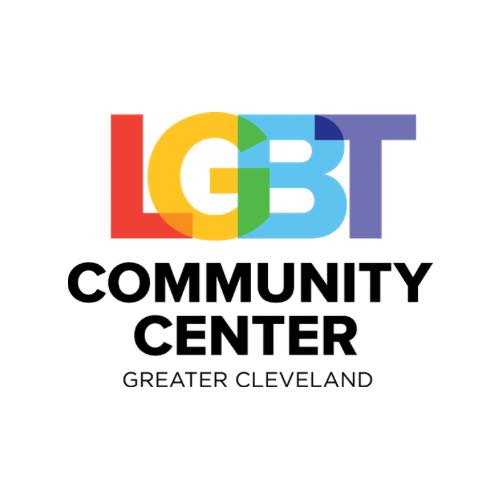 What Our Clients Are Saying
QuickBooks Catch-up
"We have a long focused road ahead and I'm truly looking forward to working with you and the BudgetEase team in keeping our transportation logistics company's bookkeeping in order as we administer our growth strategy. Kathy you have done wonders for us and your straight forwarded candor and professionalism has been truly helpful through our journey."
Set-Up and Consulting
"Kathy was a phenomenal resource for our startup business. As a school, we have unique, and sometimes difficult accounting options in order to accommodate our students' needs. Kathy simplified our QB setup and helped us work through the complexities so we could manage the process ourselves. I highly recommend Kathy. She is a priceless gem for entrepreneurs."
Part-Time CFO
"Mrs. Dise provided expert support and direction through a difficult cash flow period for our firm. We wouldn't have survived without her expertise and guidance. I recommend her highly for early stage and rapidly growing enterprises."
Overview and Crash Course of QuickBooks
"Kathy was very giving of her time to help me and another group learn about QuickBooks and help us establish our books. I definitely will be seeking further assistance!"
QuickBooks Consulting
"Kathy was able to fix and enhance; quickly and easily, mostly all of the issues we were having. She was able to add fields to forms so we could better track metrics within the company. She showed us how to better utilize QuickBooks by changing some of our processes and data entry. It was actually embarrassing how easy she made it. Within a few short hours we were set up the way we needed to better run the business. Well worth the call. I recommend Kathy to anyone who wants to run their business better."
QuickBooks Online Transition
"Through my organization Heights Youth Club, Inc., I initially met with Kathy who then referred me to her colleague Cindy Gill who helped us make the transition from single user QuickBooks to multiple user QB Online. Cindy has great credentials and experience, and was a great and patient tutor for me and one of the other people who will be using QB Online. It took about 5 total hours for us to become reasonably competent users of QB Online because it is visibly quite different from the old-fashioned QB (which I have used since 2004). I am also old and a slowish learner. Cindy will, I hope, help me clean up some my GL accounts which I have done my best to trash. Once done, we should be 100% ready to roll on QB Online. Kathy & her firm are wonderful, accommodating and, from my perspective, reasonably priced. Too good to be true, but they are!"
Initial QuickBooks Set-Up and General Questions
"Kathy was extremely helpful and knowledgeable. She quickly helped me extract bank records and import them into our QuickBooks software."
Bookkeeping and QuickBooks Training
"I highly recommend Kathy Dise and her team for their wealth of knowledge, patience and enthusiasm for helping their clients. Their goal is to save you money, time and put you on the path to success in your small business. Kathy is the utmost professional, and you will immediately feel at ease as you entrust her to your finances. The company offers training in QuickBooks which is invaluable."
QuickBooks for Non-Profits
"I recently joined a non-profit using QuickBooks for Non-Profits 2013. Kathy Dise from BudgetEase helped me review the books and make sense of the previous Director's methods of accounting so that I can complete a budget and maintain financial records accurately. Her calm demeanor and clear communication style made the learning process comfortable for me. I'm looking forward to working with her again!"
Company Start Up Help
"Kathy is a gem! I had some bookkeeping and accounting experience, but I am new to QuickBooks and some of the terminology was confusing to me even though I was familiar with some of the concepts. I am not a bookkeeper but I am now responsible for being one - along with the rest of my responsibilities. I am setting up a new company from scratch, which takes some careful forethought and organization to "invent the wheel" that will keep me rolling forward. Kathy answered all of my questions and helped me to understand the terms and concepts and carry out the actions needed. She helped me move forward every time I got stuck. She made me feel confident that I am making good progress and that I will the hang of things. I wasn't so sure I would be able to get this all working but with her help I know I can do it. I have had 3 sessions so far in the first 3 weeks of my company and her help has been invaluable. She gave me help that is personalized exactly to what I am doing and what my goals are. I would definitely recommend her to anyone who needs help with QuickBooks!"
QuickBooks Reporting
"Kathy helped us to quickly address an important reporting limitation related to exporting large financial reports. Our current account structure was complex enough to reduce our ability to export our reports to excel for analysis and presentation and Kathy was extremely helpful in determining an alternative method by which to export the data. She was very responsive, professional and knowledgeable about the product, the workflow needs of the profession and the technology involved."
Getting Reacquainted with QuickBooks
"Kathy has been great at helping me get reacquainted with QuickBooks Premier and how this software relates to our particular needs. She is a great teacher of QBs concepts and gave me loads of tips on how to enter deposits, record expenses and understand invoices. She walked me through the various reports and how they can serve my purposes. I will take advantage of Thursday open help sessions. Great to know that Kathy and BudgetEase are there when I run into snags. I would recommend Kathy and BudgetEase to anyone needing QB assistance."