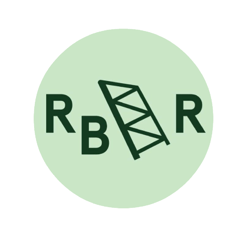 We are very thankful to have clients with unique perspectives and big ideas on how to improve the communities we live in. Rust Belt Riders is a leader on both fronts. They created a business plan to reduce landfill waste by turning food scraps into high quality soil blends available for purchase. It's really a win-win and we are very excited to share this fantastic client with you!


Tell me more about your business: Rust Belt Riders makes compost-based soil blends out of local food scraps. We provide residential curbside composting services, a drop-off program, and commercial composting services for anyone looking to compost their food waste at home or at work. More information about our composting services can be found here. Our soil blends are offered under the brand name Tilth. Whether you're looking to start seeds, fill your raised bed, repot a houseplant, or grow a cannabis plant from seed to flower without needing to add additional fertilizers or nutrients, we've got a soil blend for you!

What is your biggest challenge: Climate change! Just kidding, but not really. Our challenges include: changing the OEPA (Ohio Environmental Protection Agency) regulations around stormwater management at composting facilities, teaching students not to put garbage into the compost bin, and finding cannabis/hemp cultivators.

What led you to call BudgetEase? High praise from one of my mentors, Jessica Rose of the Democracy Collaborative.

Why do you find having someone else do your bookkeeping helpful? A second set of eyes on the books is always helpful. We work with Don at BudgetEase, who is basically a wizard. He's a bright light guiding us through the sometimes scary and disorienting caverns of the Ohio Business Gateway. He understands our business and helps us make sure that our finances are organized in a way that assists us in making critical business decisions.
We are always excited to meet new clients. If you're looking for a bookkeeping service or help with your QuickBooks, please contact us!