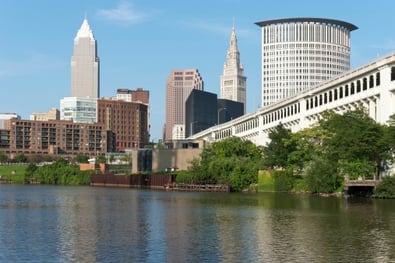 As the CEO and founder of BudgetEase, an outsourced bookkeeping service in Cleveland, Ohio, I meet with hundreds of small businesses each year. As prospective clients weigh their options when choosing a partner for their bookkeeping, I often get asked who do I respect in the region.
At BudgetEase our goal is to make YOU profitable and grow. It's part of our commitment to our clients and our community. Provided below are some of the companies I believe have a strong history in serving their clients in the Cleveland, Ohio area (in no particular order).
DMS Management Solutions


Serving businesses since 2003,

DMS Management Solutions

is located in Westlake, Ohio. They

provide resources and information that allow their clients the freedom and peace of mind to pursue the activities that bring the most value to their firms.

CKM Services, LLC
CKM is located in Chagrin Falls, Ohio and specializes in difficult QuickBooks clean-up. They specialize in Manufacturing, Distributing, Food Service, and Inventory-based businesses.
MBG Advisors, LLC


Founded in 1989 and located in Brunswick, Ohio, MBG Advisors are foundation software experts working with construction as well as manufacturing, healthcare, retail and service businesses.

Better Bottom Line


Located in Willoughby, Ohio, Better Bottom Line works with a variety of industries, including manufacturers, distributors, field service, eCommerce and inventory-based businesses.
If you are looking for a strong partner for your back office bookkeeping, there are literally hundreds of sole practitioners and accounting firms in Northeast Ohio.
You may also find these resources helpful:
Also, here are some other great companies in Cleveland to help your business:
JumpStart: Provides funding, talent acquisition and coaching assistance for small businesses.

Growth Opportunities Partners: Pairs capital with coaching and mentoring.

Entrepreneur's Organization: Helps entrepreneurs learn and grow through peer-to-peer learning, once-in-a-lifetime experiences, and connections to experts.
COSE Strategic Planning Course: Helps business owners and executives plan a winning strategy.
If you have specific needs for payroll, tax or HR services, let us know. We work with many good organizations and would be happy to connect you to the right one.