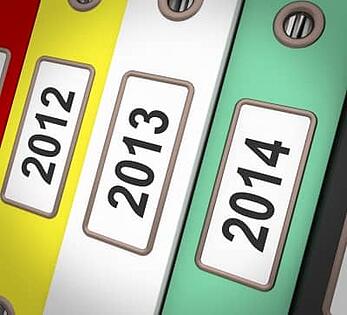 When it comes to bookkeeping for small businesses it is important to have a year-end checklist to make sure everything is in order. Here is our year-end checklist:
Backup of data made before correcting transactions


Review Trail Balance


Balance changed? Review Audit Trail, Voided/Deleted and Retained Earnings QuickReport for prior year.
Review Chart of Accounts for any newly created accounts

Correct type selected?

Duplicate accounts?

Assign as sub-account?
Item list review - Print Reports - item list include Account and COGS Account

Correct accounts assigned?

Duplication?

Assign as sub-item?

Review Accounts Payable

Paid open vendor bills

1099 form setup

Unapplied vendor credits

Review Payroll

Non-payroll Transactions

Employee defaults

Payroll item mapping

W-9's complete?

Review Completed Bank Reconciliations

Account(s) reconciled

Print discrepancy reports - voided checks

Review un-cleared bank transactions


Review Inventory Setup

Inventory Valuation Summary Asset Total agrees with Balance Sheet

Old outdated item receipts

Journal entries posted to inventory asset account



Review Cleaning Account (is payroll cleaning)


Review accruals (does insurance reflect 12 months?)


Compare expenses against prior year… are the differences reasonable?


Review expenses that are the same each month… does the balance reflect 12 months?


Review unclassified entries if using classes


Review non-job entries if using jobs


Review Fixed Assets and Repair/Maintenance for additions and disposals during the year


Print/save reports for management purposes only



Back up QuickBooks file
If you need help organizing a year-end checklist or simply need bookkeeping help, BudgetEase provides outsourced bookkeeping for all types of businesses.