The ideal procedure
Have multiple individuals handle the check as follows:
Mail opener:
a. Get the mail, stamp each piece with a RECEIVED date stamp, open, sort and distribute it around the office
b. Log each check in a worksheet file (paper or electronic) with the following headings:
Date received (date of check not necessary)
Amount
Check number
Payor (When the payor is not the client, the invoice number is crucial. If you don't have either does the amount help determine what invoice is being paid?)
Client/Customer it applies to
Invoice number it is paying
c. Make one copy of the check for the deposit file
d. Attach any paperwork that came with the check and give it all to the person who makes the deposits
Bank depositor:
a. Prepare and take the deposit to the bank
b. Give bank receipt and the copy of the checks to Bookkeeper (It is helpful to include the date of deposit on the check copies if the receipt is not attached)
Bookkeeper:
a. Receive Payment in QuickBooks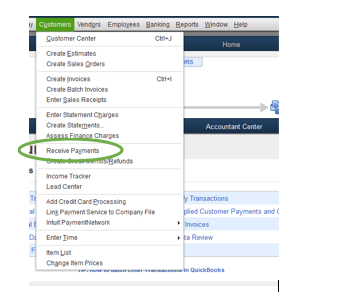 Choose the correct customer. You can tell you have the right customer if the invoice being paid auto-fills in the Receive Payment Screen

Enter the Amount you received – not the amount of the invoice(s)

Enter the Date that you received the check

Enter the check number

Click the method of payment – check, credit card . . .

Check the Invoices that are being paid. If the Payment covers more than one invoice – Check all the invoices. Sometimes you will need to uncheck and check to have this portion completed correctly

Make sure the invoice number matches

Total should equal the amount of the Payment

Save and enter the next Payment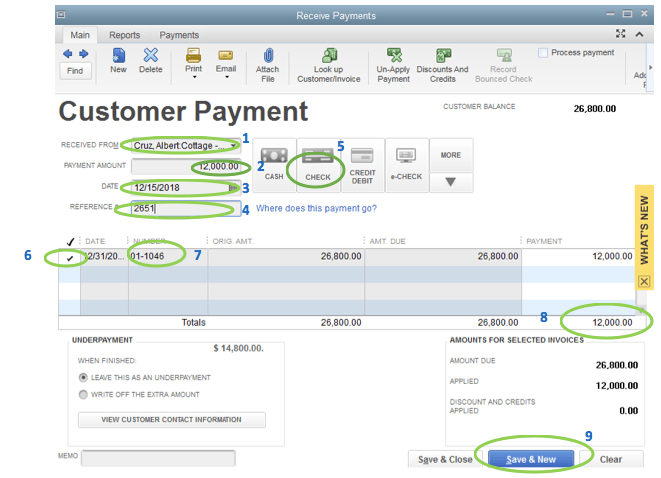 b. Make Deposit in QuickBooks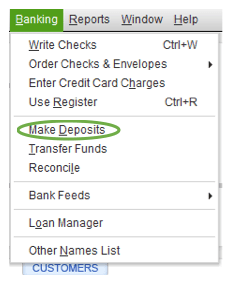 Screen – opens: Called "Payments to Deposit"
√

the checks that you are depositing

Amount should equal the amount of the deposit

Click OK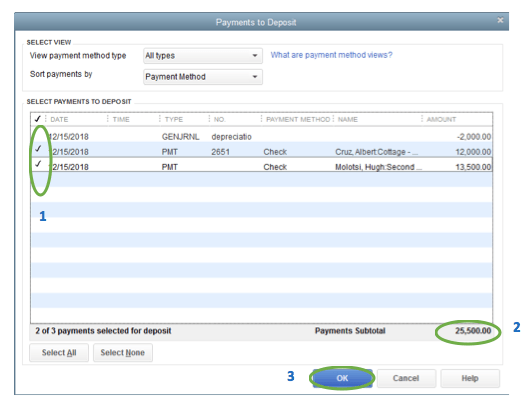 Attach the bank receipt to all the copies of the checks that make up that deposit and put the paperwork in the bank folder for the month.
Reconcile the bank account at month end.
At your company, set up a segregation of duties. Embezzlement can go undetected for longs periods of time when the same person has too much control handling of the money. These steps are simple to implement, can be adjusted based on the numbers in your company, and could give you peace of mind.