If you have been thinking about moving your QuickBooks file from your desktop to the cloud, now is a great time to make the switch. BudgetEase is offering 50% off our set-up fee to start a new QuickBooks Online file for you or to move your existing file online.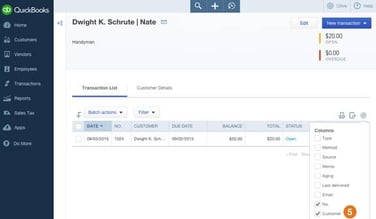 We love QuickBooks Online. QBO is easy to access and keep up to date. You are probably a good fit for QBO if you are:
A Service or eCommerce business
Constantly on the go
Use multiple computers
Are a MAC user
Have employees working from multiple locations
We love QBO because:
The sync feature with your banks and credit card makes it easy to add your transactions into QBO.
You can prepare invoices, add a customer, prepare an estimate, and receive payments and record expenses on your phone.
You can access QBO on any computer.
It is very easy to use.
Collaboration with advisors is much simpler.
Sadly, QBO is not ready for all our clients.

If you are a small business with an inventory to manage, you need to progress invoice, or your existing QuickBooks file is too big, QBO is not for you. If you are a very small start-up and are concerned about fees, using QuickBooks Desktop or even an excel spreadsheet might be a better option.

If you have any questions or want to take us up on our special 50% discount contact us.