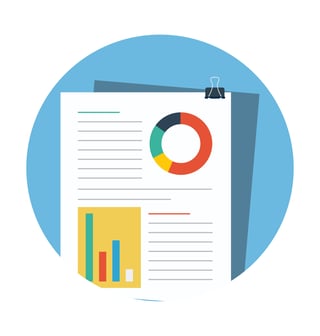 At BudgetEase, our motto is: Making YOU Profitable. How will you know YOU are profitable? You need solid financial reports in order to answer this question. BudgetEase can turn your financial information into a set of reports you can count on.
Financial reports are important because they:
Measure and explain success (or lack of). A Profit and Loss report is an organized way of showing the income earned and money spent over a period of time, like a year. You can manage revenue and expenses by comparing your current year to prior year results.
Look at trends. You can identify unexpected blips in expenses and make informed decisions about what to do next.
Track profitability by customer, by location and/or by product line. What's working? What's not?
Track growth in your business by looking at Balance Sheets at different points in time.
Know your true cash flow. Timely bank reconciliations help you really know how much money you have. You can pay your bills without fear of overdrawing your account.
Make solid decisions. Having cash in your bank account is one thing. Knowing when to make big purchases is another. Budgeting and Budget Reports map out your plan. Sometimes plans change, and Forecast Reports help you figure out where you will end up.
Maximize cash. Consistently monitoring accounts receivable helps you track who owes you money and for how long. Cash is king – really. The faster you convert accounts receivable into cash, the stronger your business will be.
File taxes. You need accurate, informative financial reports in order to help your CPA prepare and submit your taxes, to ideally maximize your returns.
Attract funding. Sound, current financial reports will always be on hand to share with potential funding sources or interested buyers.
Reports can be as simple or as detailed as you like and they are uniformly recognized. They are powerful tools because they provide the framework for you to make informed decisions for the ultimate and ongoing success of your business.