BudgetEase added a new tool to its bag of tricks - Cash Forecasting and Business Planning using LivePlan. We have taken the classes, passed the test and are now Certified LivePlan Advisors. We have looked at dozens of forecasting programs and none are as easy to use. Plus, the graphics are great.
LivePlan syncs with QuickBooks or Xero once you complete a simple set up that only takes about 2 hours. Once set up you can test different scenarios.
Easily build a one-page pitch
Talking to investors, you could also easily build a one-page infographic that visually represents your business opportunity. Share your professional pitch page with lenders, investors, business partners or advisors, and tell the story of your business.
Your pitch will allow you to highlight: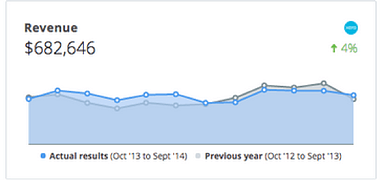 Company summary
Market problem
Solution
Sales channels
Marketing activities
Target market and segmentation
Market size
Competitors
Competitive advantage
Funding needs
Big picture financial projections
Key milestones
Team members and advisors
Track your progress
Once you've forecasted your revenue goals and created a budget for your business, the next step is to track your progress toward those goals. LivePlan connects to your QuickBooks or Xero accounting data so you can see how your actual performance matches up with your expectations. Get the instant updates you need to stay on track with your financial plan.
Would you like a demonstration of this informative tool? Contact us to set up a demo by clicking below.