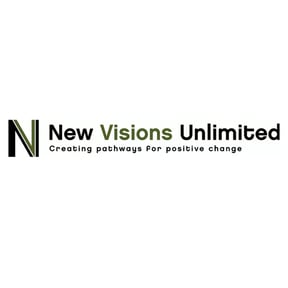 This month, we would like to bring awareness to mental health, and a client of ours who is a behavioral health agency. New Visions Unlimited provides high-quality, client-centered treatment to the community. Their team of compassionate professionals creates pathways for positive change.
Tell us more about your business:
New Visions Unlimited was founded in April 2000 by licensed social workers. Located in Warrensville Heights, we serve the community by offering addiction treatment, mental health counseling, parenting classes, anger management, and case management services. We also host weekly support group sessions such as dual-diagnosis, women, and co-ed groups. New Visions Unlimited always puts its clients first because we want to see them happier and healthier.
What is your biggest challenge?
The biggest challenge we faced was register maintenance, entering payroll, and bank reconciliations.
What led you to BudgetEase?
We reached out to BudgetEase because they are local, and could help us relieve some of the stress from maintaining our books. They also could provide us with some customized training so we could better understand our financial information.
Why do you find having someone else do your bookkeeping helpful?
Having BudgetEase take care of our bookkeeping is helpful because our team of dedicated staff can spend more time caring for our clients, instead of managing the complexity of our books.
To learn more about New Visions Unlimited, feel free to visit their website at: https://www.newvisionsunlimited.org/.
We are always excited to meet new clients. If you're looking for a bookkeeping service or help with QuickBooks, please give us a call! We make QuickBooks work for you!