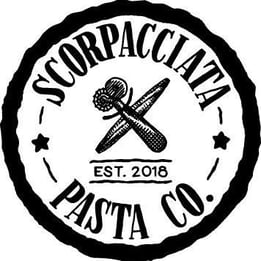 We are pleased to introduce you to Peter Rueter, owner of Scorpacciata Pasta, LLC. and a BudgetEase customer since January 2020. If you are looking for authentic, handmade pasta or pizza look no further! Scorpacciata's delicious meals are often a topic of conversation within the (virtual) office! Their attention to detail and passion for excellence is apparent in everything they offer.
Tell me more about your business: Scorpacciata's Pasta, LLC. is a small, independently-owned restaurant in the Van Aken District. We make pasta, pizza and salad from scratch using locally-sourced ingredients. Because of this, our menu changes with the seasons, ensuring you are always getting a fresh and unique experience.
What is your biggest challenge: What isn't our biggest challenge?! Trying to work on the business while also working for the business can be really challenging. Also, managing to find time for yourself while running a business is always a challenge.
What lead you to call BudgetEase: Kathy Dise and her family had been my grandparents' neighbors, so they are long-time acquaintances. I got to the point where I was doing all the bookkeeping myself. I wanted to learn every aspect of my business at first, but now I do not have the time to do it all myself as I am running the business day in and day out. Ultimately, Katie Van Dyke from the SBA recommended BudgetEase to me.
What do you find helpful having someone else do your bookkeeping: Everything! I like knowing an expert can look at our books and quickly identify any problems. I also appreciate knowing my books are accurate and are presented in a simplified way that is easy to digest. And, of course, we love that BudgetEase is a local company.
We are always excited to meet new clients. If you're looking for a bookkeeping service or help with your QuickBooks, please call!