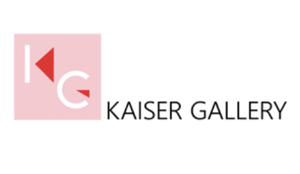 Give a warm welcome to Tanya Kaiser. Tanya has an MFA in Studio Arts from Stony Brook University and nearly a decade of experience in management and education within the world of the arts. In less than two years, she moved to Cleveland from New York and has already successfully established the Kaiser Gallery. Located in Tremont, this inclusive gallery showcases local art while offering expertly made cocktails. Driven artists from diverse backgrounds have the opportunity to express their creative talents while guests can relax and enjoy their experience.
Tell me more about your business: Kaiser Gallery is a contemporary art gallery and cocktail lounge located in the heart of Tremont. At Kaiser Gallery, we combine our dedication to the visual arts with libations to create a unique atmosphere that can readily bring art to new audiences, while still serving our artists in their artistic endeavors. Our cocktails are curated to exhibiting works, allowing guests to enjoy a more immersive art-viewing experience. Our cocktails also allow artists to submit their portfolios for consideration without submission fees. This small act is powerful and removes barriers for underrepresented groups within the art world.
What is your biggest challenge? Our biggest challenge was opening during a pandemic. We found that it was difficult to navigate the necessary procedures to open a business with persons not being as easily accessible during these trying times. We stayed patient and diligent, and we saw our gallery to fruition.
What led you to call BudgetEase? BudgetEase's expertise helped us navigate the sales and payroll tax procedures and requirements--something that is out of my scope. They got us back on track and cleared up our books, giving us confidence moving forward.
What do you find helpful having someone else do your bookkeeping? We are a small business, and even though we wear many hats, it was so helpful and a relief to pass this portion of our responsibilities to someone we feel confident in and can count on.
You can learn more about Kaiser Gallery at kaisergallery.com.
We are always excited to meet new clients. If you're looking for a bookkeeping service or help with your QuickBooks, please call!