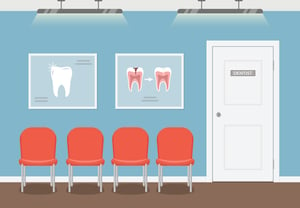 Most dentists use proprietary software to manage their practice. As you might imagine, there are countless dental-specific programs, the most popular being Dentrix, Ace, and Dovetail. The primary focus of these programs is to manage patient care and set appointments with very minimal, if any, focus on accounting. To keep track of transactions and provide financial information, dental practices really benefit from using an accounting program like QuickBooks.
What QuickBooks Gives You That Dental Practice Management Software Doesn't
Reports
Customizable reports will provide Profit & Loss that show how much it costs to pay for your staff, how much your supplies are costing your practice, and if you are more or less profitable than last year. With this information, you can answer many more questions on how your practice is running and will be able to make informed decisions when adding staff or buying a new piece of equipment.
Accountant's Review
This tool allows you to make an Accountant's Copy so your accountant can adjust your finances, make entries for tax purposes, etc., without interrupting your operations.
Bank Feeds
Connect QuickBooks to your bank and credit card accounts for up-to-date account balances and smoother bank reconciliations. This is a big time saver.
Budgeting
Budgets are easy to create and can be as detailed or simple as you need. After your budget is in QuickBooks, you can see how you are doing compared to your goals.
User-Friendly
QuickBooks is designed to be user-friendly and has a convenient cloud-based package so you can access your financial information from any computer. You may still need a bookkeeper; however, it is easy to view your financials on the fly.
What You Get From Dental Practice Management Software
Patient information: Maintenance of patient financial information in a central location, including insurance information
Scheduling: Easy scheduling of appointments
HIPAA Compliance: Dental management programs are HIPAA-compliant, so you can store health history along with digital x-rays, etc. QuickBooks is currently not HIPAA-compliant; therefore it cannot maintain medical information.
Using QuickBooks in addition to your dental practice management software makes good business sense. Doing so provides you with the entire picture so you can better understand your practice.
Want to learn more about how QuickBooks can add value to your practice? Email kathy@budgetease.biz for more information.