Every day I talk to people who want to learn QuickBooks. Here is what I tell them:
Start by Buying: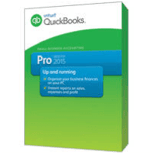 Michelle Long's QuickBooks Practice Set ($32)

Complete the Practice Set using your new software. You will set up a new company, complete numerous transactions, and start to get the hang of QuickBooks. I have started dozens of people on QuickBooks using this method.
What if I want to use the Online Version?
There are many free classes provided by Intuit. You can access them here.
Consider becoming a Certified Pro Advisor for the Online Version. The certification is free. Plus you will have access to a more robust version of QuickBooks Online. Sign up here.
Failure – Abort!
If you don't complete the practice set within a week, then QuickBooks and bookkeeping might not be for you. QuickBooks is addictive. If you can't wait to finish the Practice Set and complete all the problems, return the software – Intuit has a 30 return policy. Consider your investment of $32 and your time well spent finding out if QuickBooks is something you really want to learn and not a passing fancy.
Just Do It
After 12 years, I am still learning QuickBooks. I believe that you learn QuickBooks by doing it. The more you use it, the better you become. I learned QBs as a volunteer. I purchased QB Pro Desktop and volunteered to be Treasurer of every organization I was interested in: PTO, League of Women Voters, my daughter's Crew Team. Then I called a colleague who was starting a small business and asked if he would hire me to do their bookkeeping. I bet you know someone who could use your help while you are learning QBs.
Use the Sample Company Files
Both Online and Desktop sample company files. You can use these files to enter transactions and see if you understand what to do in a tricky situation.
For Desktop: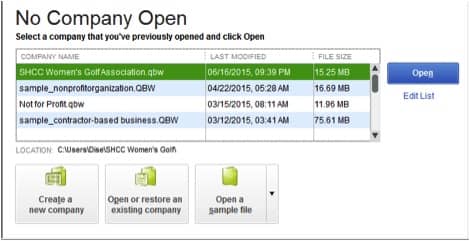 For Online:
Access the Online edition sample company here.
Should I learn QuickBooks Desktop or Online?
If you want to be a bookkeeper or are an accountant, you should learn both. If you have a small business or are on a board, you only need to learn the version that your organization is using. Desktop and Online are both very different. Both are fairly easy to learn. Download our checklist to determine which version is best for your business.
When I Have a Question...
Often I have questions when using QuickBooks. Here is where you can go for answers:
Intuit help right on the program
For Desktop:

For Online: