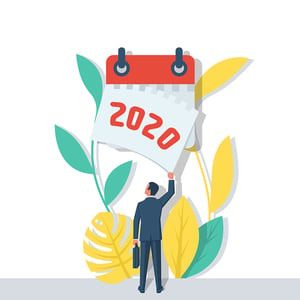 It's not too late to get organized for year-end. A lot of small business owners wait too long to get their financials in order. Closing the books for the year doesn't have to be a race to the finish; it can be a jog. Below are a few things you can do now.
The Obvious
Reconcile – Make sure you reconcile your bank accounts, including your credit card and investment accounts, petty cash, and merchant service accounts (Stripe, PayPal, etc.). Review and clear out uncleared items over 90 days old.
Accounts Payable – Review your accounts payable and determine if there are any bills you want to pay prior to year-end.
Accounts Receivable – Look at your accounts receivable. Are there uncollectable amounts? If so, write them off and take the tax break.
Reports – Generate reports to check for missing or duplicate entries. Look to make sure income and expenses have been entered consistently and in the correct accounts.
The Not-So Obvious
1099 Vendors – Review your 1099 vendors to ensure you have Tax IDs and addresses. You don't want to wait to do this with a filing deadline in January.
Fixed Assets – Review your fixed assets. Did you add fixed assets during the year? Your accountant will want to know what assets, if any, you added or disposed of during the year to update your depreciation.
PPP Expenses – Review expenses associated with your PPP loan. To find out more about allowable expenses or other COVID-19 related items, visit https://www.budgetease.biz/covid19_resourcepage.
Overwhelmed? Find out how we can help you get ready for year-end and start the new year off organized at www.budgetease.biz.