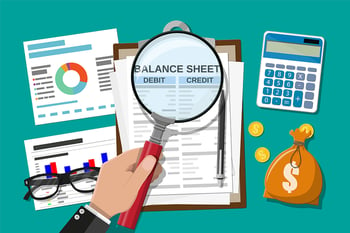 Whether using QuickBooks, QuickBooks Online, or a QuickBooks app, people make mistakes all the time. Listed below are the most common mistakes to watch out for.
Here are the top 10 QuickBooks mistakes we see most often:
10. Not categorizing correctly and/or consistently. One month the internet bill is categorized as a subscription, and the next month it is a computer service.
9. Setting up a credit card as a vendor and entering the monthly statement as one very long bill. Or even worse, entering the credit card information in a journal entry!
8. Setting up sub-accounts, but posting to the parent account. The user often then wonders why does this account say "other".
7. Setting up items and connecting them to the wrong account (i.e. using the checking account as the account in an item).
6. Creating an inventory item with the expense account coded to COGS, as well as the income account coded to COGS. It results in the user wondering why they had no income.
5. Entering bills and then not using "Pay Bills." 

4. Undeposited Funds--Putting in deposits manually because the invoice payments never showed up on the bank register.
3. Deleting or making changes to transactions already reconciled.
2. Duplicating a transaction and then deleting the wrong one.
AND THE #1 QUICKBOOKS MISTAKE IS...
1. Waiting too long to fix a recurring problem!
Do you need QuickBooks help? Check out our Services Page to find out what bookkeeping problems we can solve for you.