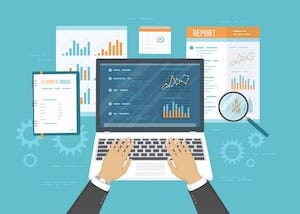 The selection process for deciding which bookkeeping tool is best for your business can be tedious and challenging to decipher in terms of features and benefits. If you've landed on QuickBooks®, congratulations! You've chosen what we at BudgetEase consider a necessary and highly effective tool to help make YOU more profitable!
Before you install the QuickBooks Online (QBO) program, run through these quick checks:
Triple Confirm: Is QBO the best version for you today, and tomorrow? Be sure to understand what baseline features you need to get started and which features may be more complex, but are a necessity for long-term ease of use. Use this helpful checklist to determine which version is best for you. It's easy to upgrade if needed, but more costly (you lose your discount!).
Ask: What Is the True Cost of a QuickBooks Subscription? Determine how much it is over the course of 2+ years. Where's the catch – how long is the trial period?
Syncing Your Bank Accounts: Check in with your local banker or online banking team to ensure third-party software like QBO is permitted when accessing your bank account online. If you have issues or a fob for your banking, you may need some additional assistance from the bank.
Settings: QBO has very easy-to-use and simple defaults that may or may not work for you. Be sure to match the templates and your preferences for email, estimates, invoices, and reporting suites to your needs before purchasing.
** Bonus: Don't forget that you may be eligible for a 30-day trial to test QuickBooks!
Still not sure whether the desktop version of QuickBooks or QuickBooks Online is best suited for your business? My name is Kathy Dise with BudgetEase, here to make YOU more profitable! You can contact me with your QuickBooks questions at kathy@budgetease.biz.