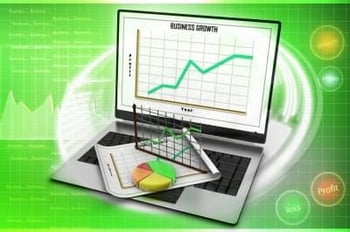 Most small business owners are busy working IN their business and find it difficult to also work ON their business. Does this sound familiar to you? I have been testing LivePlan, a wonderful tool that streamlines the process of monitoring your financial information.
Research shows that businesses who actively plan, track against that plan, and pivot based on your market's response, grow 30% faster. Entering a plan using historical information and expectations of the future is fairly easy in LivePlan. Then, the program tracks your current financial data against your forecast AND prior periods.
LivePlan can be used for:
Strategic business planning
Easy budgeting and sales forecasting
Cash flow management
Milestone tracking to help you thoughtfully plan for growing your revenue
Industry benchmarking so you can see how you compare to competitors
Identification and tracking of key performance indicators (KPIs)
As a bookkeeper and small business owner I know the value of LivePlan's data to your business. Are you interested in learning more or seeing a demonstration of how LivePlan can help you grow your business by 30%? If so, please e-mail me at kathy@budgetease.biz.
I'm looking forward to working with you to grow your business.
Image courtesy of cuteimage via FreeDigitalPhotos.net