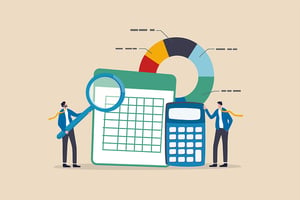 The relationship you have with your accountant shouldn't be one-sided. Yes, it's important for you to have collected all the necessary documents in a timely fashion so your accountant can prepare your taxes properly. In a previous blog, I identified the items you should collect and prepare. I also have a video with tips to help! But what about your accountant? What can you expect from their side of the relationship?
Your Accountant Should...
1) Know Your Business
Your accountant should be aware of how your industry works and understand the nuances associated with your business. Does your accountant know where you stand in the market? Are they interested in the particular industry you are in?
2) Be Proactive
You should not be telling your accountant how to improve your financials or that there are tax breaks you are qualified for. Your account should be advising you on how to achieve the greatest amount of tax savings and look for ways to improve your cash flow and bottom line.
3) Be Accurate
Your taxes should be filed timely and correctly.
4) Stay Current with Legislation
Since tax regulations change regularly, your accountant should be aware of changes in tax laws and programs that may impact your business.
5) Be Client Oriented
You should feel comfortable asking your accountant questions about your financials. Meetings with your accountant throughout the year are important for each of you to stay abreast of changes and discuss your goals and strategize on how to meet them.
Finding the Right Accountant
Ultimately, your accountant is your ally. A person who will keep an eye on your finances and allow you to concentrate on growing your business. We work with a lot of accountants and would be happy to assist you in finding the right fit. Or, if you are in need of a bookkeeper, reach out to us to see how we can make your financials (and QuickBooks) work for you.