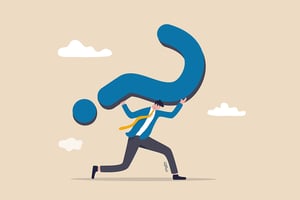 There will likely be a time when you are dealing with clients that may be negatively affecting your business. These are some of the red flags you should look out for:
Client Doesn't Pay on Time:
Anything over 90 days is a big red flag. Slow payment reduces your profit margin. This client may not be as profitable as you think. The more time it takes to pay you, the more likely your client will forget the great work you did for him or her. Your client is paying at least a few of their bills. Make sure you are one of them.
Break Even or Negative Margins:
Look at the profit margins of all your clients, both short term (monthly) and long term. Pay attention to the smallest margins. Either lower expenses related to lower margin clients, charge the appropriate fee or maybe it is time to let them go.
Not in Your Target Market:
Watch for job creep outside your core competency. Special accommodations quickly eat up resources and disrupt the flow of your business.
Frustrating Communication:
When clients do not respond to your requests, have unreasonable expectations or are abusive, you may need to say goodbye to that customer before they destroy your peace of mind any further.
If you run the risk of tarnishing your own reputation because of a client, carefully weigh the options. You may feel loyal to a particular client because of a valued referral source, or because of another relationship connection. However, if you know that they are involved in unethical business practices, get out--and get out quick!
Contact us at www.budgetease.biz to see how we can help you.