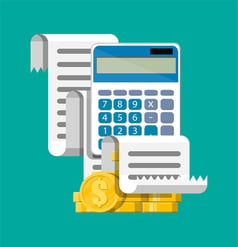 Before you know it, the holidays will be here. Even with fewer get-togethers this year, the calendar is still filling up with to-dos. Don't put off the year-end planning details of bank reconciliations and estimated tax payments until the last minute. Save yourself the stress and start the cleanup now!
Here are some bookkeeping tips and questions to ask yourself:
Are my bank and credit card reconciliations current?
If not, get them done. Then, check to see if there are any uncleared transactions that are duplicates or accidents that should be deleted. If there is an uncleared item that is legit, make a call to see if the check was lost and send a duplicate.
Am I making money?
After getting your reconciliations up to date, prepare and review your profit and loss.
Does your bottom line make sense? Where are you spending your profits?
How much additional income/profit are you expecting for the year?
What are my sales tax obligations?
Determine your obligations now to avoid serious penalties later.
Do I have any outstanding tax payments due?
Plan on paying one-third of your net profit to Uncle Sam for income taxes. How much have you already paid? How much more do you need? Make sure you have set aside enough cash to make your payment.
What is my projected cash flow for year-end 2020?
Take a look at last year. Are you cash rich or starved at the end of the year? If you are cash-starved, plan now by rethinking year-end expenses or offer clients discounts to pay up-front. Better to plan now so you don't have that sick feeling when the tax bill arrives.
Need help getting these answers, or with your bookkeeping business plan? We have a QuickBooks Assessment tool to check your bookkeeping or we can help you review and/or perform the cleanup for you! For more small business bookkeeping tips, visit budgetease.biz or click below to contact us.