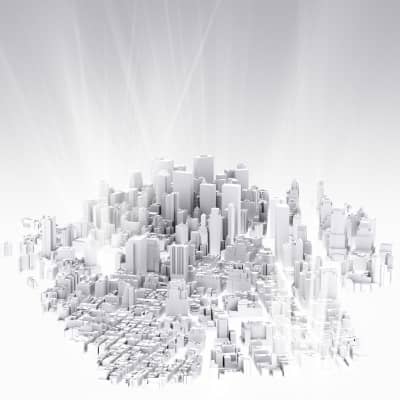 Our small business clients often feel alone. Fortunately Cleveland is loaded with resources for small businesses.
Council of Smaller Enterprises (COSE) is the region's largest small business support organization and provides cost-effective group purchasing programs, advocacy on legislative and regulatory issues, and networking and educational resources to help Northeast Ohio's small businesses grow.
Manufacturing Advocacy & Growth Network (MAGNET) is a nonprofit organization dedicated to helping manufacturers compete and grow under the leadership of a board of directors who reflect the breadth of manufacturing in the region.
MAGNET provides consulting services aimed at helping companies achieve bottom-line efficiencies through increased productivity and process improvement programs while improving top-line sales through a variety of new product development and growth strategies.
Great Lakes Innovation and Development Enterprise GLIDE is a comprehensive regional innovation center, resource hub, and business incubator that supports all facets of the start-up, development, and growth of small businesses in Cleveland. One of 12 Edison Technology Incubators in Ohio and located on Lorain County Community College's campus, GLIDE provides support services to technology-oriented startups.
The Goldman Sachs 10,000 Small Businesses Financing Initiative is a three-year program in partnership with the Opportunity Finance Network (OFN). This program can provide lenders serving small businesses in underserved communities with the knowledge and support to increase their lending capacity.
In 2012, Cleveland became the seventh location of the 10,000 Small Businesses initiative in the United States. Cuyahoga Community College delivers the business and management education program for 10,000 Small Businesses in Cleveland and is also working with local organizations to encourage small businesses to apply for the education and/or capital program components.
The Small Business Administration helps Americans start, build and grow businesses. Through an extensive network of field offices and partnerships with public and private organizations, SBA delivers its services to people throughout the United States.
Check out the Cleveland District Office for more information.
Bad Girl Ventures has locations in Cleveland, Columbus and Cincinnati. As an educational and micro-finance organization, dedicated to inspiring and supporting female entrepreneurs in all the key elements of their business, BGV enables bold women to build and sustain well-managed, profitable businesses through guidance, education and access to capital.
The Economic and Community Development Institute is a non-profit economic development organization located in Columbus, Ohio. Its mission is to invest in people to create measurable and enduring social and economic change. Since its inception in 2004, the Institute's programs and services have grown into a comprehensive suite of programming designed to lead low-income Ohioans out of poverty. Program participants are given the training, tools, and assistance they need to earn living wage incomes in the short term and purchase and maintain assets for the future. The Institute provides foundational financial literacy training, innovative microenterprise development training and capitalization programs, business incubation services that provide clients access markets, educational access grants, down payment assistance to first time homebuyers and home repair programs for senior citizens and disabled individuals. These programs and services have been proven to create jobs, increase access to assets, and spur local economic development.
Small Business Development Centers (SBDCs) is a Small Business Administration program that provides a vast array of technical assistance to small businesses and aspiring entrepreneurs. By supporting business growth, sustainability and enhancing the creation of new businesses entities, SBDCs foster local and regional economic development through job creation and retention. As a result of the no cost, extensive, one-on-one, long-term professional business advising, low-cost training and other specialized services SBDC clients receive, the program remains one of the nation's largest small business assistance programs in the federal government. The SBDCs are made up of a unique collaboration of SBA federal funds, state and local governments, and private sector resources.
SBDCs provide services through professional business advisors such as: development of business plans; manufacturing assistance; financial packaging and lending assistance; exporting and importing support; disaster recovery assistance; procurement and contracting aid; market research services; aid to 8(a) firms in all stages; and healthcare information.
SCORE Cleveland was founded in the Year 1965. We are an active chapter and have more than 60 volunteers. The counselors of SCORE Cleveland are experienced business owners and managers who volunteer their experience and knowledge to help potential and existing small business owners achieve success.
Client service is the objective of SCORE Cleveland and our volunteer business counselors are dedicated to providing the best possible service. Face-to-face or online, the counselors of SCORE Cleveland are able and willing to aid in the success of small business. SCORE Cleveland counselors provide you with in-depth, industry-specific business assistance to help evaluate a business idea or plan, stimulate business growth and ensure long-term stability.
JumpStart provides intensive, high-impact assistance to diverse entrepreneurs and small businesses owners, working one-on-one to establish and achieve value-creating milestones of growth.
The Entrepreneurs' Organization (EO) is a global, peer-to-peer network of 12,000+ influential business owners with 160 chapters in 50 countries. Founded in 1987, EO is the catalyst that enables leading entrepreneurs to learn and grow, leading to greater success in business and beyond.
BudgetEase provides shared time bookkeeping to companies that do not need a full-time bookkeeper. We are certified QuickBooks professionals. We provide a solid financial foundation and judicious oversight, to make your organization profitable.
We offer training, periodic review, set-up or we could be your bookkeeper. We provide a free one hour consultation to discuss your financial goals and current situation in order to determine a long-term solution that is right for you.