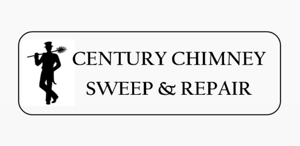 Please meet one of our interesting clients, Century Chimney Sweep Inc. They are a member of the National Chimney Sweeps Guild, who provides exceptional chimney sweep and repair services to homes in Cuyahoga, Medina, Lorain, Lake, Geauga, and Summit counties. Owner Gary Spolar believes that the most important aspect of his business is the people. They are widely recognized for their amazing work, and we cannot recommend them enough.
Tell us more about your business: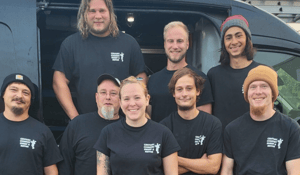 Century Chimney Sweep & Repair provides chimney sweeping, inspection, repairing, relining, and rebuilding services to residences in the Northeast Ohio area. Their team is comprised of trained and experienced technicians who are certified by the Chimney Safety Institute of America (CSIA).
Gary Spolar founded Century Chimney Sweep & Repair in 1988, when he realized there was a great demand for this service. Since then, he has worked hard to educate himself and his team on chimney and fireplace services.
What is your biggest challenge?
Century Chimney Sweep & Repair faced issues with integrating systems. They initially used Housecall Pro as a software to organize their business. The challenge arose when integrating this software with QuickBooks. So, Century Chimney reached out to BudgetEase to seamlessly merge these systems. This allowed Century Chimney to have greater control over their books, with a wider variety of bookkeeping services to utilize.
What led you to BudgetEase? What are the main reasons you referred clients to us for their bookkeeping?
Century Chimney Sweep & Repair was referred to BudgetEase by their accountant.
Why do you find having someone else do your bookkeeping helpful?
Having BudgetEase do the bookkeeping is helpful because Gary would have more time to market and spend time with his child. He has some experience in bookkeeping, but had never used QuickBooks before. He then decided that it would be best to let BudgetEase grab the wheel.
You can learn more about Century Chimney Sweep & Repair at www.centurychimney.com.
We are always excited to meet new clients. If you're looking for a bookkeeping service or help with QuickBooks, please give us a call! We make QuickBooks work for you!