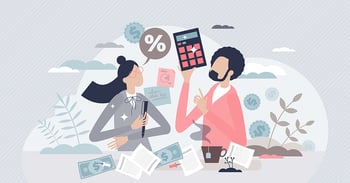 Our very own Kathy Dise is an alumna of St. Ursula Academy, a Catholic, all girls high school in Toledo, Ohio. Through their alumni network, they offer a professional development program entitled "Draw Your Bow". Every month they feature different topics that their accomplished alums speak on. In February, Kathy participated in one of these sessions as an expert. The topic was Tips and Guidance on Filing Your Taxes.

This presentation by SUA Alumnae, including Kathy, covers:
During the information gathering phase, what you should do to get ready to make the process go as smoothly as possible
What you can do to make tax season a breeze next year
Common mistakes experts see most frequently at tax time
What small businesses need to be successful
What to look for in a good CPA
What questions should you ask to determine if you have a good fit with your accountant
When should you look for another CPA or bookkeeper
How best to communicate with your CPA or bookkeeper
What you can do to reduce your tax burden
If you are in the market for a new bookkeeper, or just need a little help cleaning up your existing books, call us.